5 Tools everyone in the industry should be using.
Working on my first 3D model with some unusual tools and software,
I thought I will go places with my 3D modelling skills,
but No…
I was wrong.
Even after being creative I couldn't even touch the level of my peers in the industry, because they use some really mind-blowing tools which I was not aware of.
Here I am presenting you the imperative tools if you are the part of these blooming industries of today's time.
Blender
This 3D computer graphic software application is mostly recommended for beginners as it gives you tips at every step and enables you to have access to insights. It has the most active 3D printing community. There are two reasons for that it is open source software, and it provides it's user with free hand in designing along with innumerable tools to draw it. It plays up with 3D printed models, animated films, interactive 3D applications, visual effects and video games. It has eccentric features like fluid and smoke simulation, UV unwrapping, texturing, rigging and skinning and many more.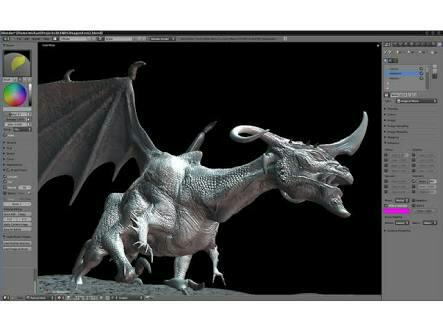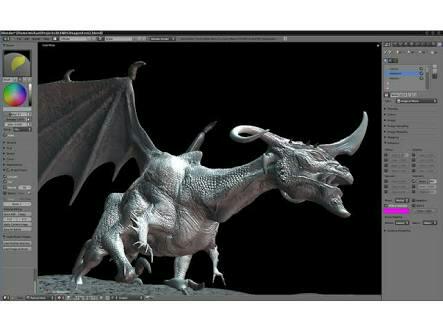 SketchUp
As per your compatibility you can go for free version SketchUp Make, or the paid version SketchUp Pro.Offcourse, paid version will give you access to some offbeat features which won't be there in free version. However if you want to directly manufacture a 3d model then you should look for 3d printing pens. These pens are a form of 3d printer pen only. They are fast and smooth nowadays. You can consider them for small level projects.
This 3D modelling software is designed for beginners to help them design their 3D model step by step as it was originally created for architectural design purpose.
This software allows blending your creativity with other as it allows third party plug in.
SolidWork
Surely every design generated gives more sophisticated look when given perfect t numerical and geometrics parameters. Solid works gives your design touch of perfect with "Design intent" button Solid work gives you insight about which parameter are important and how your design will respond to the changes giving your design a perfect look. In this software you design in a 2D format and software give it a look of 3D format. Well it's must used tool to bring perfection in design.
Maya

Even the light version of Maya software offered the best and the important features of all. Maya is more of an animation program software then 3D modelling application but it is the most popular application that is used in the 3D printing industry. Albeit not suitable for beginners due to complex features, its popularity has new high. Film makers, video game makers, television industry and all the forms of entertainment come in its professional pool.
ZBrush
The most powerful software comes in a vision when you want to create the magical creatures. Used for digital sculpting. Its flexible tool set use for multi-functioning which is a definite try on for every 3D modelling artist. Many of its features inculcate details and return immediate changes. Be its Multi language tool or its enhancement tool Gizmos 3D are phenomenal. It's new add on tools like text generator helps in creating logos with real life look. This is popular because of this reason.
There are some other intricacies that too be followed.
Storage
Large storage system is something you can't ignore. If you are working as a freelancer then this should top your list to buy large storage system with the perfect networking system. There are so many companies from where you can buy, among them HP and IBM are top notch. There are some Virtual desktops software too that enable your design to run on any platform without compromising in the hard disk space.
Cameras
60% work is done by the right camera if you are working on a 3D film. Fusion camera system or BB 360 are responsible for some greatest 3D films of this time, yes these babies are expensive but worth the penny. To lessen some trouble, there are some good people who rent their cameras to give you opportunity to capture their dream.
Conclusion
These all softwares are paid, runs on Mac or windows and are used by professional users. Considering their features and their perfect Outputs these are worth your time and money. These do increase your productivity and enhances your creativity.