4 Signs Your Business Needs Engineering Wireless Services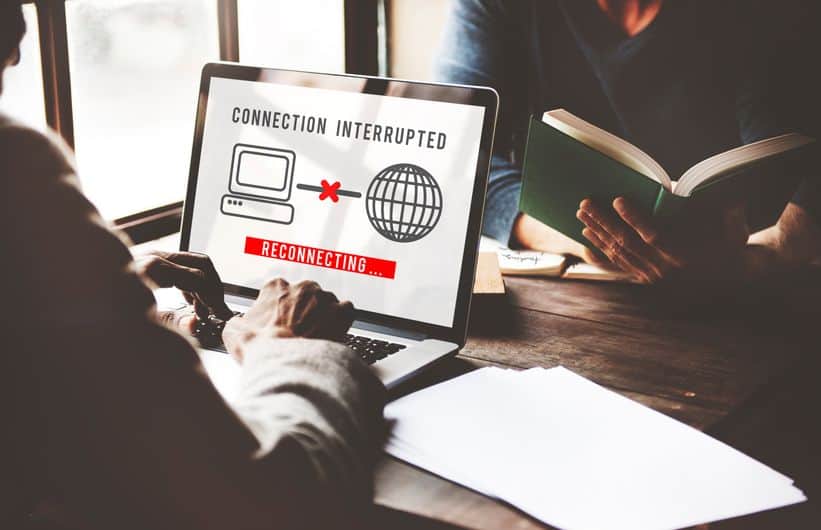 Are you a business owner, and you're in a dilemma whether to adopt engineering wireless services or stick to your regular network service?
Well, you're in the right place; this article will discuss some of the tell-tale signs that show you need to switch to engineering wireless services.
Read on for more insight on this.
Your business needs wireless services if:
You Regularly Upscale Or Downscale
Your business operations might vary from season to season, depending on the services you offer.
During peak season, you'll find that your processes increase and vice versa in off-peak season.
The upscale and downscale also require you to adjust your number of workers accordingly.
The constant changes can be a headache if you utilize a cable network structure.
Why?
With every upscale, you'd need to acquire more accessories, such as ethernet cables to accommodate your extra workers. When you're low on the business, you might find it hard to dispose of excess resources, especially if you don't want clutter and have no storage space. It is enough reason to seek engineering wireless services.
You don't need to acquire or dispose of extra resources for each upgrade or downgrade with engineering wireless services. All you need to do is adjust your subscription package accordingly.
If in off-peak season, subscribe to a low-paying package and upgrade your wireless package in peak season.
You Have Limited Finances
Finances are the cornerstone of the running of any operations in your business. It means that you need to look for the most efficient way of executing your processes.
Efficient ways also extend to the technology you utilize.
A cable network requires you to invest a lot of financial resources.
Why?
First of all, there's a high possibility of needing frequent repairs. Its wiring is prone to cutting or malfunctioning due to wear and tear, including wrong handling of the cables. With this, you'll frequently need to acquire equipment, which can become expensive in the long run.
Also, as previously stated, the repair and troubleshooting process is complex and takes quite some time. It directly means that you have to pay more for maintenance and repair services, adding to your expenses.
In the long run, you might find that you aren't achieving your return on investment with your current system.
When it comes to a wireless network, you'll spend less money in the long run.
The initial costs might be high, but it's worth it in the long run.
How?
For starters, you don't need to buy accessories regularly or at all after the first purchase. Also, with most wireless network providers, you don't need to worry about repair and maintenance costs.
These are mostly included in the initial cost. Therefore, should you experience a network breakdown, the provider will check out your connectivity and repair it for free. From this, it's clear that a wireless network should be your go-to choice if you have a limited budget.
Your Team Is Mobile
If you have a large business premise with various stations, such as the main office, a warehouse, a storage unit, you need to invest in a wireless service.
Why?
You want your team to access the internet from wherever they are on your premises. They don't have to be in the office, as is seen with a cabled network service since their laptops need to be plugged in to access the internet. They can easily execute their tasks from wherever and enter data in real-time.
There's Increased Downtime
Downtime is unwarranted for any business since it translates to low productivity levels in the long run.
If you find your business constantly having network breakdowns, this is one of the tell-tale signs that you need wireless services. Network breakdowns often happen if you utilize a cable network system. However, it's good to note that you might experience a network breakdown with wireless and cabled network services. The difference comes in with the length of time it takes to restore connectivity.
A cable network has a lot of accessories, especially wiring. In case of a breakdown, your internet provider will come in and try to restore the network. This process might take time, considering they have to identify the source of the problem, including identifying the specific wires that aren't functioning. During this time, with most of your operations requiring an internet connection, your staff will be idling. The idling increases downtime in your organization.
On the other hand, a wireless network only has a few accessories, one or two hardware, and software. With this, the restoration time is faster. Also, most wireless network problems are universal, meaning that the solutions are readily available. Your provider doesn't have to search heaven and earth to solve your network problem. With this, there's less downtime, and your workers will go back to fulfilling their tasks within no time.
Conclusion
This article has highlighted the signs that your business needs engineering wireless services, including how wireless services will solve network problems you're experiencing. Therefore, you need to vet your business operations and identify if you're experiencing any of the issues discussed herein. If you are, it's time you sought engineering wireless services for your business.