How To Protect Confidential Files From Cyber Threats?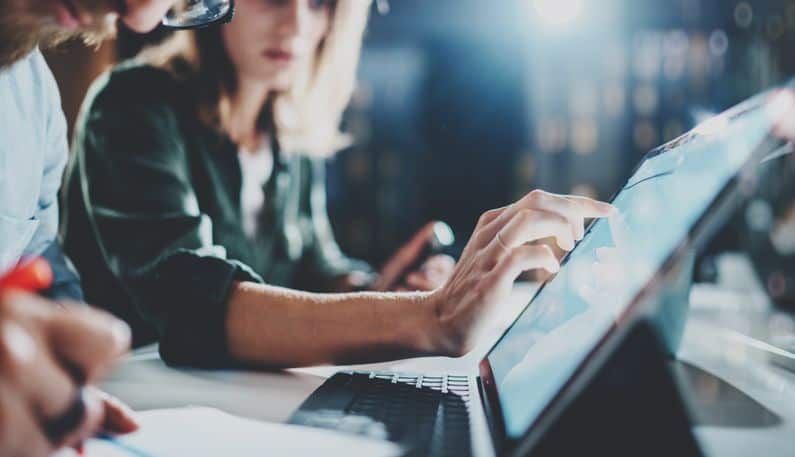 Cybersecurity threats continue to rise, and the usual victims are small and medium-sized enterprises (SMEs). With this in mind, it's crucial to implement security measures to keep your business data safe at all times, especially if your daily operations involve the sharing of files within the company and outside sources.
When your system or network has a weak point, especially with the sharing aspect, it increases the risk for a possible breach, resulting in data loss.
If you want to prevent cybersecurity threats, it's crucial to find ways to keep your confidential data secure. Here are several measures to effectively protect your files.
Control Access With Secure Passwords
If you're storing business data digitally, it's necessary to have complete control over access by utilizing passwords.
When you're using passwords to control access to essential business data, make sure to use strong passwords and update them regularly. Avoid using a weak password, especially those containing personal information anyone can easily find with a simple search.
When creating a password, it should be a combination of upper-case and lower-case letters with numbers and special characters.
Utilize A Secure Document Management Platform
A document management platform helps keep your digital assets and sensitive data secure by utilizing passwords, invisible folders, and access restrictions. These security measures will ensure all your data are safe from unwanted access, especially hackers.
Consider A Managed File Transfer Service
When your priority is keeping your confidential files secure at all times, consider getting a managed file transfer service. Generally, it works by allowing you to move data securely inside and outside in compliance with data security standards.
If you'd like to know more about the benefits of managed file transfer for your company, checking out reliable file transfer software would be a good starting point to ensure the safety of your business data.
Implement A Cloud-Based Security Solution
Transferring your business data to the cloud would ensure a superior security infrastructure. Once you've decided to switch to cloud services, it can help protect your data from unwanted access. Moreover, it provides better protection when compared to legacy local file systems and hard copies.
Perform Regular Backups
As a safety precaution, one of your priorities is to perform backups of your data regularly. If you have physical documents, you need to scan and save them on secure servers.
As for digital data, you can store them in an off-site location or on the cloud. When the inevitable happens, such as natural calamities or a data breach, you can quickly recover your data conveniently and continue with your operations with minimal disruption.
Improve Network Security
The network security covers all data transmission within your company. Most business networks usually have back doors that result in a significant vulnerability that can put their systems at risk for a hacking incident, resulting in a data breach.
If you take the necessary measures to improve your business's network security, it can help protect your data. When you have a network security plan in place, it should initially identify possible threats to your network, including mobile devices, WIFI, and cloud services.
Some measures to prevent data breaches include data encryption, antivirus software, malware protection, asset monitoring, and other actions that can mitigate any cybersecurity threats that might arise.
Provide Training To Employees
Whether you're managing a small or large-scale business, it's crucial to provide training to your employees.
Your employees should fully understand the sensitive nature of various types of information and the risks associated with mishandling sensitive data. They should avoid sharing sensitive information and follow strict rules when providing data with external parties.
The training for your employees typically involves ways to handle confidential data and practices to improve their online habits. As part of the security protocols, you should train employees to:
Protect all confidential data
Carefully dispose or shred physical documents and securely store all sensitive documents when not in use
Promptly report any possible or ongoing unauthorized access
Share classified data only to specific personnel
Remember that providing your employees with proper training will be beneficial for your business in the long run. When everyone is doing their part in keeping your business data safe, it significantly lowers the risk of a potential data breach.
Conclusion
As business operations steadily shift to digital mode, document security should always be a priority. Cybersecurity concerns are on the rise, and if one strikes, it can be disastrous for your business. With the help of these security measures in protecting your confidential files, it can significantly limit any vulnerabilities and keep your business operations secure at all times.