Green Data Centers: The Present and Future Scope of Operations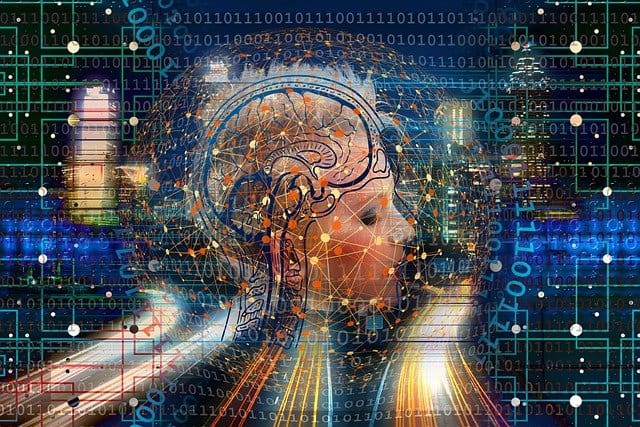 Global data centres are growing fast, driven by demand for internet and cloud services. While expansion and growth are beneficial for data centre providers, they need to spend more resources and power for their operations. The power type and its method of use can have a harmful impact on the environment.
Anders Andrae, a Swedish researcher, estimates that by the year 2025, global data centres will consume ICT's biggest share of worldwide power generation at 33%[1]. Andrae also states that data centres are likely to consume 20% of global energy[2], and their carbon footprint is likely to be 5.5% of the worldwide value[2], if they don't quickly adopt efficient energy resources.
Many businesses are increasingly becoming more environmentally conscious and aware of their carbon footprint. These organizations are likely to select a data centre managed service or provider based on the sustainable green practices it adopts.
Why Green Tech is Vital for Data Centres?
For storing and backing up new data, data centres need to have effective processes to secure and transmit the information. To upgrade their facilities for new storage requirements, providers need to expand the space for equipment like new racks and servers, and all this infrastructure needs to be lit, secured and cooled.
To run a network of servers along with cooling systems, lights, monitors, and consoles round the clock, data centres need energy in enormous amounts. In addition, data centres need to be operational continuously regardless of whether their systems are being utilized or not.
It is estimated that if efficiencies do not continue, by 2030, data centres may consume approximately 13% of the global electricity**. Consequently, operators are increasingly creating green data centers by sustaining operational efficiency, reducing carbon emissions and power consumption, as well as by adopting energy-efficient applications and infrastructure.
Benefits of Green data centers
Now, let's look in detail at the many advantages presented by green data centers:
Minimized Effect on Environment
In 2018, networking application solutions accounted for more than 35% of the green data centre industry[3]. The growing data centre network has impelled better networking options, which necessitates more energy resources. Due to their high carbon footprint and negative environmental effects, non – renewable resources are unable to meet these demands.
Sustainable and green data centers consume less energy and have less effect on the environment compared to conventional facilities. They implement new techniques and use new equipment to easily save energy.
In this way, green data centers are able to decrease their carbon footprints and harmful impact on the environment.
Reduced Capital Expenditure
A major reason for the high cost of hiring traditional data centres is their considerable power consumption. Environment-friendly green data centers utilize minimum power because of their effective data management and monitoring processes. These facilities redirect unused power for various applications.
In this way, green data centers minimize capital expenses by consuming energy efficiently. It is predicted that from 2019 to 2026, the market share of green data centers is expected to rise at a 23.5 percent compound annual growth rate (CAGR)[3].
Turning Off Unutilized Servers
Conventional data centres allot specific space for storage based on client needs. As the requirement arises, the facilities automatically allocate added space. In this process, dead server storage space is created.
For this reason, it is estimated that about 20% of servers lie unused or idle.[4] These servers continue to consume resources like power which hike the capital expenses. Green data centers turn off these servers to minimize energy cost and consumption.
Virtual Data Centres Use Less Energy
Virtual data centres typically consume energy more efficiently.
IT personnel can use virtualization to remotely control and monitor the equipment. This enables the data centres to maintain minimal lighting and optimum temperature. Even a minor rise in temperature can considerably reduce energy costs.
Furthermore, these empirical findings point to an inherent trade-off in data centre virtualization between the energy savings from shutting down idle servers and the negative consequences of virtualization (i.e., the energy consumption and performance reduction from the hypervisor).
This is where virtual data centres allow providers to consume less energy by maintaining the temperature at optimum levels.
Industry Effort is Needed
The data centre sector has proved that it is serious about improving energy utilization and efficiency.
Green data centers are aware of the availability and cost of power and use advanced solutions to boost energy efficiency.
Such tools include an array of industry certifications and standards, the work done by the Uptime Institute, the European Code of Conduct, and The Green Grid, to name only a few energy-saving processes and tools.
These concerted efforts enable green data centers to provide services sustainably and responsibly, which will benefit all parties, including the providers, customers, and, most crucially, the environment. STT GDC India deploys green practices at its 18 data centres in nine cities.