How to Choose the Right Gaming Monitor?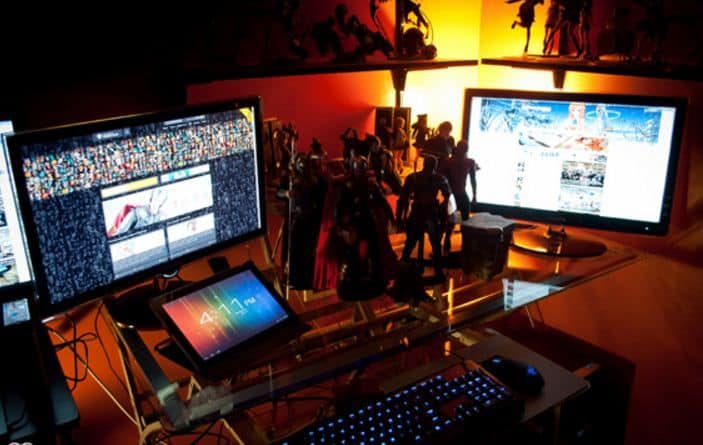 The gaming industry is at its peak. There are many ways in which the gaming industry has progressed. One of them is that the industry has come up with dedicated gaming devices such as mouse-pads, keyboards, controllers etc. Gaming monitors are also being used widely by professional gamers.
Given the variety of gaming monitors such as ultrawide gaming monitor, it has become difficult to choose the right option. Fortunately, there are some ways in which you can make the right decision. Here are some of the things to consider before making the purchase:
Resolution
Perhaps, the first and foremost thing you should take into account when choosing the right gaming monitor is its resolution. Gaming monitors come in a wide range of resolutions such as 1080p, 1440p and 2160p. Higher the resolution, better the pixel count will which means that visual details will be clearer and more precise. The image clarity will be better. However, monitors with high resolutions tend to be more expensive.
Screen size
Screen size is a big deal when choosing the right gaming monitor. No professional likes to play the game on a small screen. The gaming monitors usually come between 21 and 27 inches. Anything higher than 27 inches would not be comfortable to the eyes. Anything lesser means no visual clarity. The size you choose entirely depends on your personal preference. However, it is highly recommendable not to exceed 24 inches. Nevertheless, you can know more about this on www.gadgetgang.com.
Panel technology
Gaming monitors in this day and age rely on different types of panels such as twisted nematic and in-plane switching. There are several differences between these two kinds of panels. In a nutshell, IPS panels feature better visual quality. The color reproduction is more accurate and vibrant. The viewing angles are better as well in this panel. On the other hand, TN panels have a better response time. Therefore, it depends on your preferences in the end.
Connectors
Normal monitors come with a number of inputs and outputs. However, gaming monitors have additional inputs and outputs such as Displayport 1.4, HDMI 1.4/2.0 and 5mm Audio Output. There are several USB ports as well. This would depend on the model you choose. You need to keep in mind different compatibility needs and preferences when making your choice. Plan your purchase according to the ports that would be needed to you in the gaming process.
Price
Price is a factor that one takes into account while purchasing anything. When it comes to purchasing a gaming monitor, it matters a lot. The price will make a considerable impact on the purchase you make. Gaming monitors are available in a wide range of prices. Generally, the more expensive models tend to be better than the cheaper ones, however, that is not the case always. Consider quality before price.
The bottom line
Even though this is not an exhaustive list, above are some of the most important factors listed to purchase the right gaming monitor.