A Quick Guide on Recovering Permanently Deleted Photos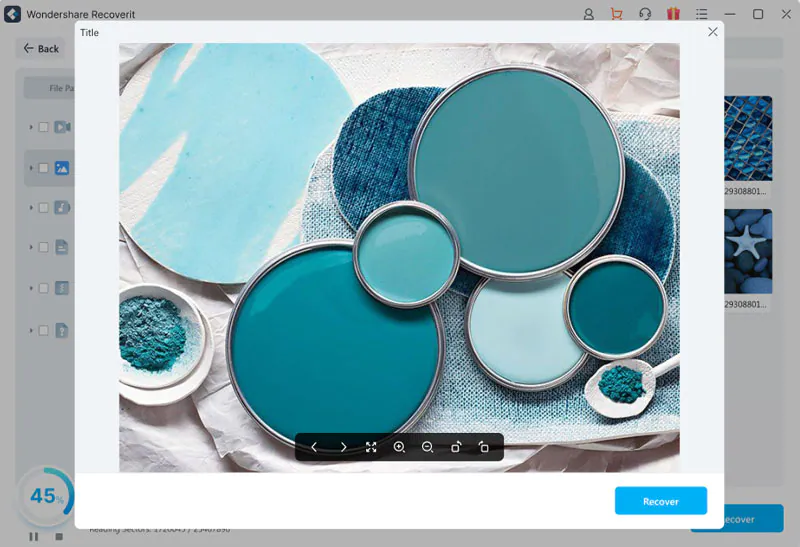 Digital images play a significant role in the lives of many people. Unfortunately, there are a lot of reasons why they could disappear and you'll need to recover deleted images. You could unintentionally format an SD card or hit your smart camera's erase all button. You have the power to erase irreplaceable memories of an occasion, like a wedding or graduation, in a split second.
If you find yourself in a scenario like this, there's no need to freak out or give up. There are several methods for recovering permanently deleted photos from digital cameras, external disks, etc. We'll demonstrate top 4 ways for you to retrieve deleted photographs.
Solution 1: Retrieve Deleted Photos without Software
Can files or folders that have been deleted be recovered without using software? Many users commonly ask this question. We want you to know that it is possible to recover lost data on computer without using any program. There are two different methods to do this: restoring from an earlier version, using Command Prompt, and restoring from a backup.
Step to use Command Prompt:
Step 1: Boot up the PC and press the F8 key.
Step 2: Choose the Safe Mode option for Command Prompt.
Step 3: In the dialog box, type "cd../.." > Enter.
Step 4: Type cd > hit the Tab key > Enter.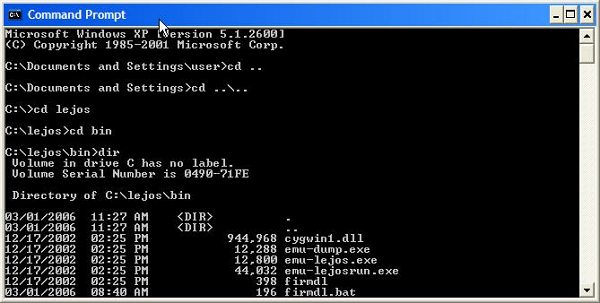 Step 5: In the following text fields, press and enter "dir/a" > "copy [file name] [file location]" > "dir" > "ren[file name]" one by one.
Solution 2: Retrieve Permanently Deleted Photos with Reliable Data Recovery Software
It actually requires some tech background to run Command Prompt. For users with zero tech skills, we recommend Recoverit Photo Recovery as the ideal photo recovery tool for those asking "How do I recover lost photos?" It is the most dependable and secure data recovery tool that will enable you to recover lost photos from any kinds of storage devices. Follow these steps to recover permanently deleted photos from your devices:
Step 1: Download and install Wondershare Recoverit on you PC or Mac.
Step 2: Choose a location to scan deleted photo.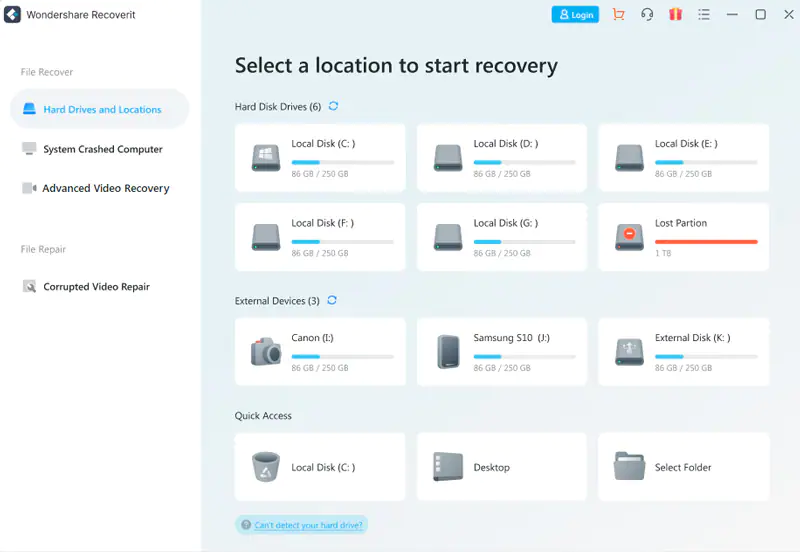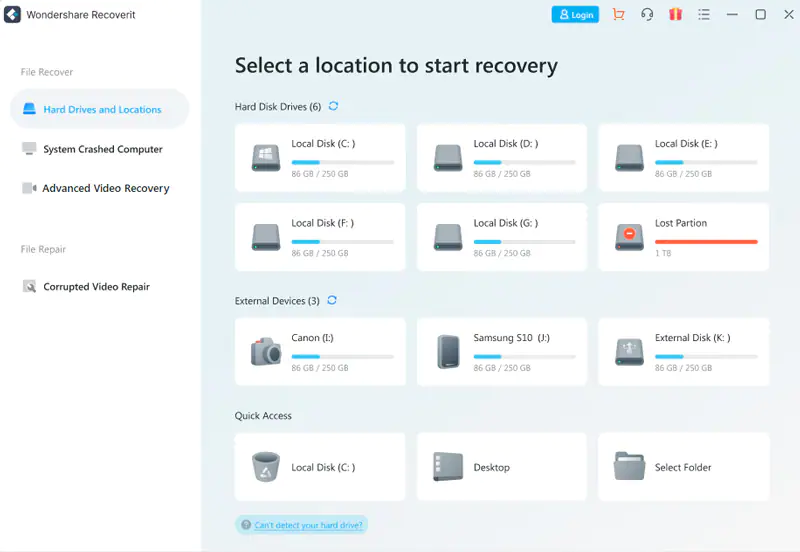 Step 3: Now start to scan for deleted pictures. Be patient as it can take some time to finish the process, if you have large amount of files.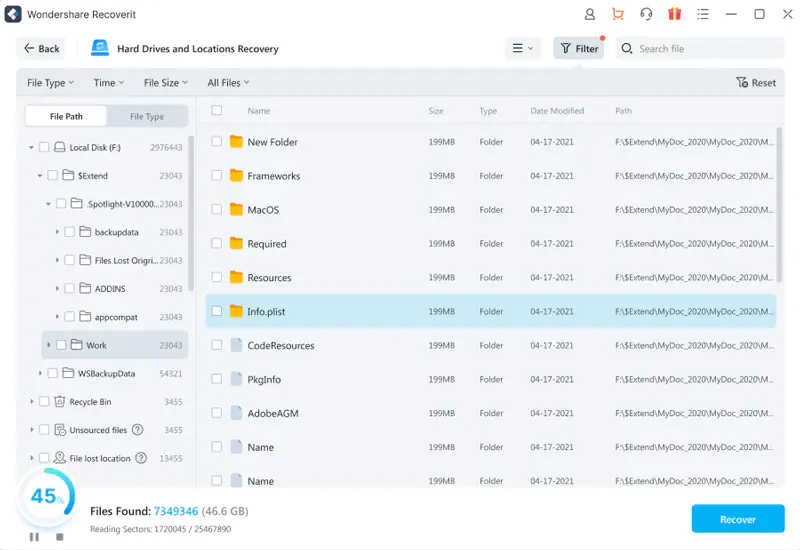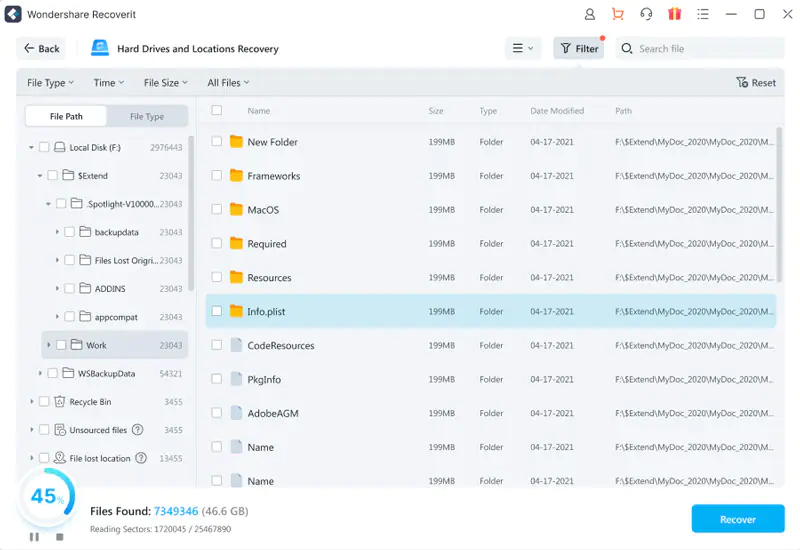 Step 4: After the device has been correctly scanned, the tool will show you all the data that was lost along with your device. You can preview the photo one by one, and then you can click the Recover option to save it to your computer.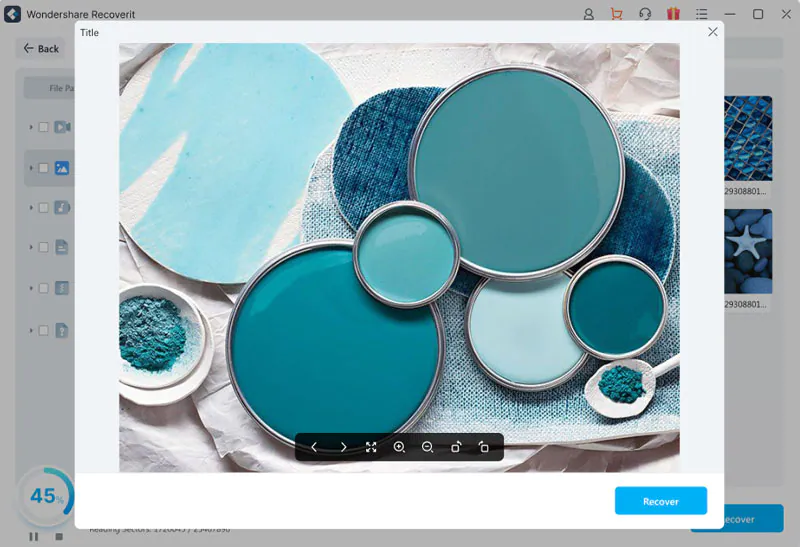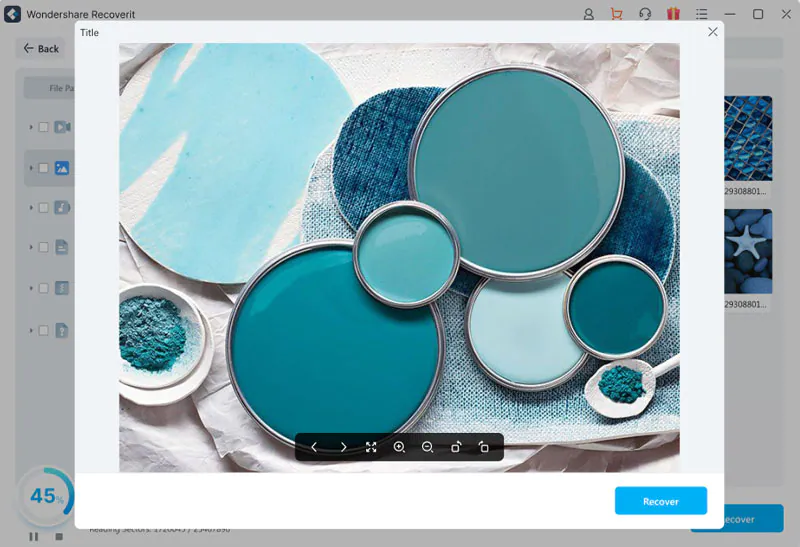 Why Recoverit?
With a 96% recovery rate, Recoverit Photo Recovery is the best free photo recovery program for Mac. covers the most common media file kinds, including images, movies, and audio files, free data recovery; recovers your data from all types of data loss situations, including emptying the trash, deletion by accident, disk formatting, partition loss, corruption of an external device, virus attack, system crash, bootable issues, and more; Recovers data from all storage devices, including hard drives, SSDs, RAID, USB drives, micro cards, memory cards, laptops, desktops, cameras, camcorders, music players, external disks, video players, iPods, SD cards, Zip drives, pen drives, floppy disks, and more. It can also fix bootable problems and restore data from system crashes. No file size restrictions, free restoration of ten media files. No payment is necessary if your files cannot be recovered.
Tips for Avoiding Photo Loss
1. Never use a camera when the battery is low.
The majority of memory card data loss occurs when the read/write operation is interrupted in some way. That indicates, in practical terms, that your camera was not properly turned off. Therefore, change the battery as soon as you detect that your camera's battery icon has begun to flash. You face a very high chance of ruining the memory card if your camera's batteries die mid-photo-shoot. You lose all the photos stored on a memory card when it becomes corrupted because you are unable to access the data stored there. Removing the memory card or turning off the camera before the photo data are fully saved
2. Frequently switch memory cards within a single shot.
Do not put all your eggs in one basket, as the saying goes. The same is true for images. You should bring an extra memory card, and change it out frequently while shooting, in my opinion. Although memory card corruption cannot be avoided, this lowers the likelihood of lost images, providing you peace of mind.
3. Restore often
It's usually suggested you often make backups when you're taking pictures or movies. To make a backup copy of your images, you can use software like Open Drive, Dropbox, or SkyDrive. You can also use hardware like a USB flash drive or an external HDD. Get into the habit of backing up every day if you are traveling a long distance. And finally, memory card corruption can occasionally be unavoidable. Although formatting the memory card while it is inside the camera can fix the problem, you will lose all saved files if you use this technique. In the unfortunate event that you lose images, you may always try to recover them using an application for recovering photos such
Conclusion
We provide four several options for recovering lost photographs. Even if not all of them will apply to your specific circumstance, one of them should. In certain circumstances, you may recover deleted photos using the operating system's capabilities. If that doesn't work, there are other, more certain methods to get your data back, even if they were deleted permanently. Let's examine your choices in more detail.
Although memory card corruption cannot be avoided, this lowers the likelihood of lost images, providing you peace of mind. memory is photos and videos. You may be wondering how to retrieve permanently lost images on Android after they are destroyed, which will make you feel depressed. Thankfully, deleted files are preserved for a while by the trash feature in the most recent Android smartphones. Nevertheless, you should check your backup files if you can't find your data there. Taking consideration of the tips to prevent loss of data on android software is one thing. In case of loss, Wondershare Recoverit helps you to recover the memories in simple, efficient and reliable ways. To recover pictures and videos without a backup it's easy with Wondershare Recoverit.