4 Tips to Better Protect Your Privacy Online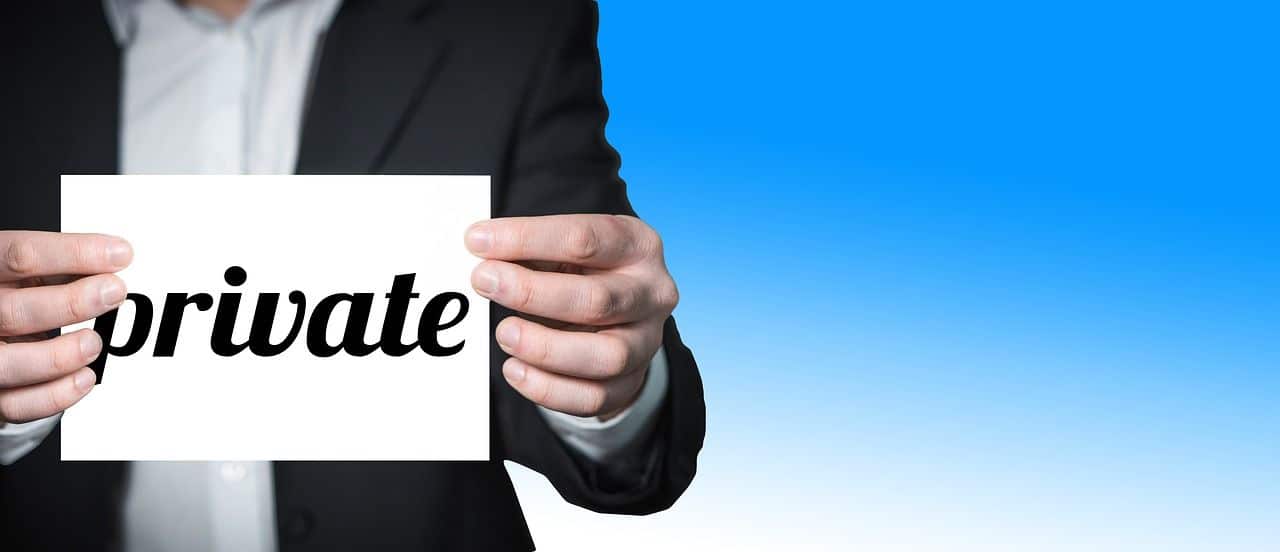 Every couple of months, a major leak of confidential personal information grabs global headlines. Whether it's Facebook availing millions of users' profile information with a third party or its Twitter admitting it accidentally shared the private messages of some of its users have been compromised, data breaches continue to be a cause for concern.
You never know which organization will inadvertently disclose confidential data, have its system's hacked or when an individual will try to specifically target your information for identity theft. However, by following these tips, you can ensure that if and when that does happen, the risk of data disclosure is minimized.
Check Your Social Media Privacy Settings
Social networking sites contain a lot of information about you. Your name, email address, contact information, employer, education, places you've lived, relatives, close friends, pets, where you've gone on vacation, and more. Many social media users think this information is hidden from view and even when it's visible, isn't obviously so. You'll be surprised by how much of your personal data is easily accessible if you leave your profile on default settings.
Facebook is where you need to be most careful because of how long it's been in existence and the much broader set of information it collects when compared to other platforms such as Instagram, Snapchat, Twitter, LinkedIn and WhatsApp.
Nevertheless, you have to go to the privacy settings of every social media account you own. On Facebook for instance, limit visibility of personal information to friends only as opposed to friends of friends or everyone.
Don't Store Sensitive Information on Public Platforms
Oversharing is perhaps most apparent on social networking sites but that isn't the only place it happens. Thanks to the growing popularity of cloud computing, Google Docs is arguably the largest repository of files and documents in the world. Other popular cloud storage services include Dropbox, OneDrive and Box. Another place you may inadvertently store sensitive data is internet email services such as Gmail, Yahoo, Hotmail and Outlook.
While internet email and cloud storage service providers have fairly elaborate security mechanisms as well as comprehensive infrastructure and application monitoring, it's important that you err on the side of caution by not storing any sensitive data such as passwords in there. If you have to store any confidential data in the cloud, make use of encrypted service whenever available.
Reject Tracking
Ever wonder why when you search for a vehicle to buy, a cheap flight or international hotel accommodation, you'll shortly thereafter start to see related ads on websites you subsequently visit as well as on your social media feed? It's not magic. Google, which offers by far the world's largest online advertising network, keeps track of your search history and the pages you visit so it can tailor ads that are relevant to you.
There are several techniques you could use to prevent or minimize this kind of tracking. First, you could manually clear your browser cookies and history every so often. There are also tools that can do this automatically. Second, you could browse in incognito mode. This ensures your browsing history and cookies is immediately discarded once you close your browser window.
Virtually every website you register on will ask for your email address and increasingly, your phone number. This is often done under the pretext of confirming that you are the one who's signed in to the account and someone else is not using your email address without your permission. Nevertheless, the reward for sharing your email is often inundation with plenty of spam. For your phone number, you may have to endure a barrage of robocalls.
Worse still, some rogue websites will share your contact information with third parties without your consent. To avoid falling into this conundrum, don't use your primary email address to register. Instead, create an email account specifically for online registration. If possible, do the same by purchasing an additional SIM card. If you ever get tired of receiving spam emails and automated phone calls, you can always discard the address and number.
The Internet is part and parcel of everyday life. But just because you use it shouldn't mean you have to divulge information you don't want to. These tips will ensure you maintain your privacy online.