How to Unblock Spotify to For a Barrier-Free Streaming of Music?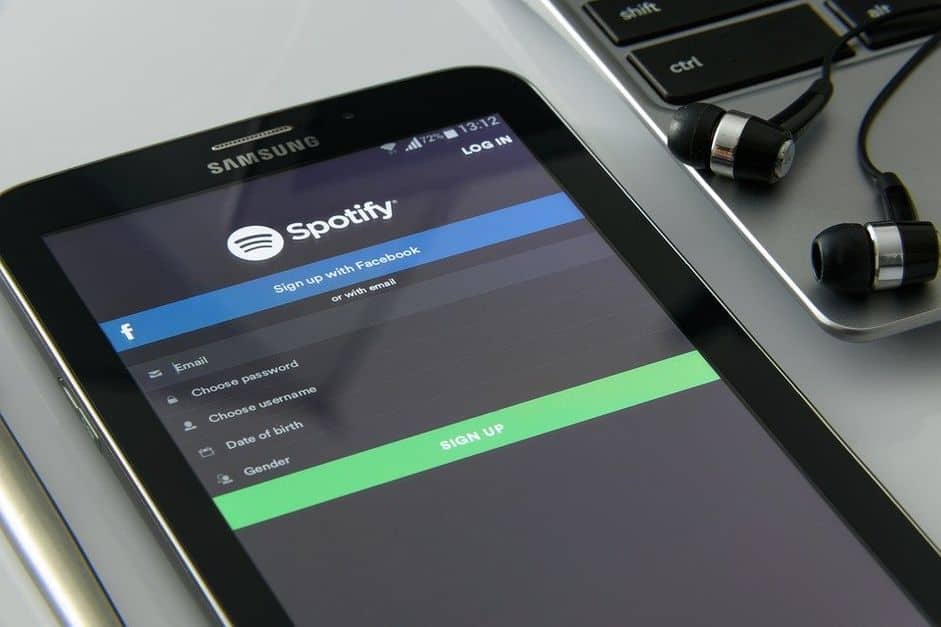 Music is food for the soul.
We believe it has been around since the beginning of the first civilization.
The passion for the music is never-ending and hence there is a continuous evolvement in the methods of rendering the same. From Vinyl discs to cassette records, from CDs to portable music players, the world has seen a lot.
Previous recent years have brought something for the music lovers that will be unbeatable for many more centuries to come – the online streaming of audio and video entertainment.
Spotify & Apple Music are the best example of music streaming services.
Spotify with its 271 million monthly active users, has secured its position among the most popular music streaming services in the world. The platform has around 300,000 signed labels with 20,000 new songs added per day.
People can enjoy their favorite songs or podcasts, build & share their playlists with their friends.
Is Spotify Freely Available?
Spotify is available in most of Europe, America, Australia, New Zealand, and parts of Africa and Asia. It has both, free as well as a paid subscription model. As a freemium service, Spotify provides basic features with advertisements or automatic music videos. For the additional features, such as offline and commercial-free listening, one must pay the subscription fee.
And it runs on most modern devices, including Windows, macOS, and Linux computers, and iOS, and Android smartphones and tablets.
Now consider this.
Spotify has 124 million paying subscribers.
Since the services are not available in many other countries, even the paid users will have restrictive access to their Spotify accounts. This is due to monitoring by Geoblocks, a technology that checks the user's IP address to restricts or modifies the access to the internet content, based on the geographical location.
Why geography alters the streaming of online music?
Spotify purchase licenses and distribution rights of tracks from different artists, music labels and other righteous holders of the content. The owners of music copyrights can pick the countries where they'd want their music to stream.
In case, the user goes outside of these "approved" countries, the music or the service becomes unavailable.
For a specific country or even state, Spotify has to incorporate a different content library.
Also, some institutions such as schools, banks or workplaces, block the services of Spotify to maintain discipline within the premises.
How to Unblock Spotify?
Once logged into the Spotify account, your authentication details will remain stored for 14 days. During this period, you can access streaming music from any country, whatsoever. However, once this period is over, the platform will ask you to log in again, which is when it will bar the service if you happen to be in the restricted country. 
Now there is a need to get your Spotify unblocked. VPN or Virtual Private Network is the fast & secure method to circumvent a Spotify block.
Setting up a VPN on your device is pretty simple.
Start by choosing a VPN which provides secure access via kill switch and a no-logging policy. The feature of kill switch masks your true IP address, thus keeping you anonymous. The no-logging policy VPN doesn't store information about your online activity, hence protects your privacy.
For multiple devices accessing, choose the VPN that would offer cross-platform apps.
The aforementioned features are available in ExpressVPN, NordVPN, CyberGhost. These VPNs are fast, secure, reliable, provide high bandwidth and are available with free trial service.
Another important aspect
Hackers have their eyes stuck on platforms like Netflix and Spotify. Many numbers of Spotify accounts were compromised who were using Windows, Mac and Linux operating systems. It was reported that the program would open their default browsers to load malware-infected sites.
The hackers intended to steal valuable information and have monetary benefits by selling the information to the willing customer in the competitive market.
By accessing Spotify and other such platforms via VPN, an extra layer of security can be earned. The online anonymity and privacy would keep personal data safe from hackers.
Also, streaming will be fast and secure.
Sign up or into your Spotify account to become a part of the community of million users. You can pair up your Spotify with other third-party apps for a little musical play of your own.