3 Tips For Setting Up A Business Phone System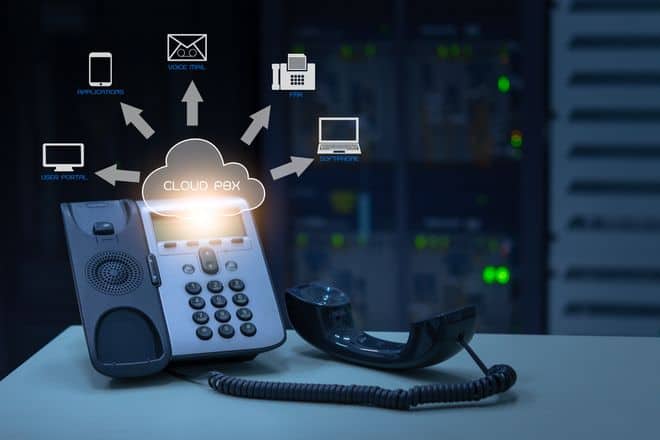 It's business time now, and you're eager to gain traction. Getting your system up and running, you suddenly think about your business phone. Can you use your cell phone for work purposes, or should you invest in an efficient and sophisticated office phone system? You won't need to wait for your phone company to set up your landline. Your business can configure a multiline virtual phone system in just a few minutes. The best part is that there are phone system options for which you only need access to the Internet.
The first thing you need to decide on when choosing a business phone system is which system you want and where the equipment will be installed. These will be discussed further in the article below. Businesses of all sizes can take advantage of the powerful communication, collaboration, and mobile tools offered by today's phone systems. Whenever employees are away from the office, they can access their business phone lines through their business phone systems.
You might find this article helpful when setting up a business phone service Charlotte, or in any part of the world, for your business.
Select The Best Type Of Business Phone System
It's essential to choose the type of business phone system before setting it up. You can choose from these options when purchasing a business phone system.
VoIP Phone System
Using broadband Internet connections instead of traditional copper wires, this phone system connects business phone lines with phone calls. As Internet access is available worldwide, this makes it possible to make telephone calls on these systems quickly and reliably. With one business office, it's possible to house more than one phone line and number. In addition, a telephone system can be configured to interconnect various business applications, such as a CRM, with your phone system. It also doesn't require a physical telephone unit since it communicates over the Internet. You can simply direct calls to your mobile device, as well as any other telephone.
PBX Phone System
There's a critical difference between the multiline system and the PBX system. All call information is routed to a separate, centralized device in place of one central phone unit. Or, you can use cloud (Internet) software instead of a device. It also allows for a great deal of customization as it's basically a personalized phone system for your office. There are several customizable features, making doing business a little more convenient and efficient.
Multi-Line Phone System
Multiple calls can be handled simultaneously with this type of telephone system. This is because all business lines share a central system from which calls can be transferred. A copper wiring system is used. Because of this, it has fewer features than other phone systems. This system is very traditional, but it's easy to operate. Its reputation for reliability and stability makes it highly popular. In addition, a multi-line phone system can also be configured with toll-free or local numbers. For many types of businesses, multiline systems are a great solution.
Decide On Your Business Hours
Initial planning and implementation of your business hours and holiday schedule can be complex. The job isn't glamorous at all. But, automated features to forward calls and offer a voicemail service operate on these schedules. Plan them early, and you'll save time and effort later on.
It won't be necessary to handle phone lines during lunch or the holidays. With some clicks, you'll receive the right message and route calls at the right time. During holidays, is someone in charge of dealing with emergencies? If so, their cell phone will receive the calls. If you want to change the number after their shift is over, you can do so.
Choose Your Business Phone Features
It's undeniable how technology benefits any business. There are many things you already know about your business phone system. You now know your provider and have already set up your number and business hours. Now, you can choose from a variety of features for your business phone system. The most common features of a virtual number include:
Greetings that can be customized
Emailing or texting from voicemail
Intermittent ringing
Extensions without limit
Routing at different times of the day
Faxes to emails
You should choose features that you know will benefit your business. Make sure they're configured before taking calls. Once you've chosen your business phone number, you can start assigning it to business partners and customers!
Conclusion
As such, upgrading your business phone system may be your best decision right now. By following the tips above, you can choose to set up the best business phone system for your company. Moreover, systems, like VoIP, will allow employees to collaborate and work more effectively. Start the process today by calling a service provider!