How to Organize the Ultimate July Event with a Printable Calendar
Summer typically has so many opportunities and occasions to organize events. July is even more generous since it includes a national paid holiday. If you're running a business or planning to become an entrepreneur, it's the right time to consider organizing events for your future audience. This process can begin with, continue and end with a reliable printable calendar and a few tips outlined below.
There are universal methods with insure a successful event plan, regardless of its purpose or topic. You might need a fundraiser, dream of a festival's first edition, or aim for an exhibition. Either way, you will need to tick the essential steps of event organizing. Technically, you're the project manager of your own event. Therefore, you need to take it to successful results and a satisfactory ROI (return of investment), while avoiding potential risks. Let's see what you should do!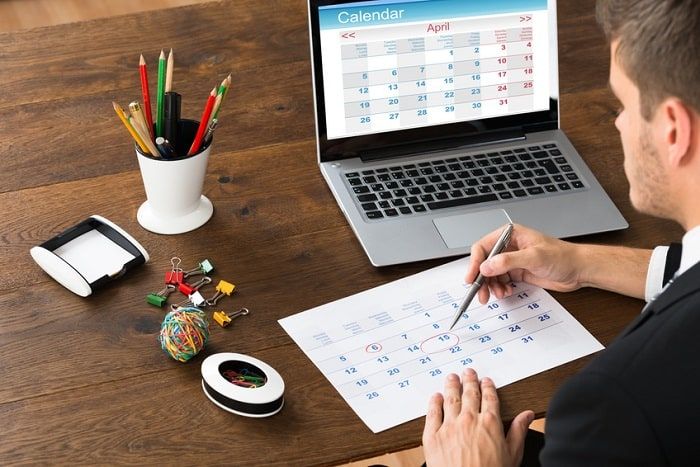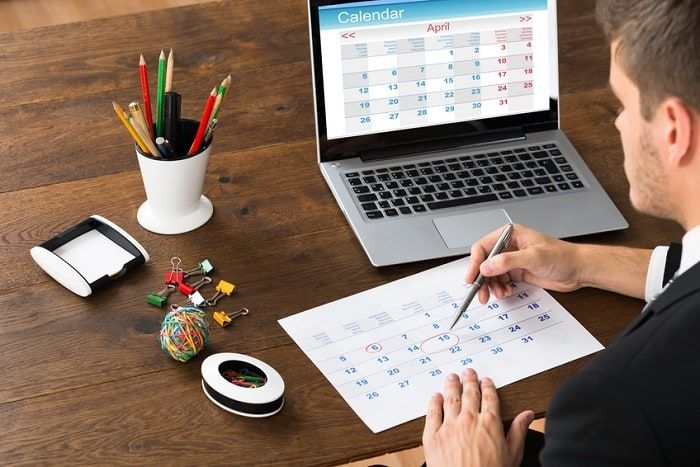 Everything Starts with…
An objective: The main purpose of your event is the event's purpose itself. Determine what you want out of the event and write it down. It may be brand awareness, increasing popularity, a product or shop release, a fund raiser or something else. Begin working on your event by knowing its outcome.
The event format: Now that you know your event's objective, find out the format. Sketch the event concept and define what you need to make it happen. If the event is held outdoor instead of in a conference room, you will need different supplies and locations.
The date: So, you know how your event will look. Research for the best date when it should be held. Print out two sheets of a July 2018 calendar and use it as a tool. Use the first sheet to mark out the unavailable dates for your event. Choose the best date regarding your public out of the available days left. You will need the additional one for the steps below.
A team: There are many tasks an event organizer should perform. You need to cover administrative tasks, marketing, sales, accounting and much more. You cannot cover all the fields professionally by yourself. Research through your acquaintances and consider involving a team in the project.
Potential risks: There are risks to any event. They could be natural due to weather or from other factors. Write down all the potential risks your event is subject to and figure out ways to minimize them.
Key Steps to Organize a Successful Event with Your Printable Calendar
Brand Your Event
There are so many events that have been made before and are like yours. However, your event is unique, and you can make this visible. Branding makes your event unique, recognizable and memorable:
Event name: Find a relevant and easy to remember, yet friendly for your audience.
Tagline or motto: Express your event in a few words by developing a tagline or a motto which brings it closer to your public.
Event logo: Images speak louder than words. Your audience remembers your event through its branding elements. The logo is a simple and visual way to communicate about the event.
Cover Administrative Tasks
You will need to develop contract with suppliers and other companies for your event. Outline details and aspects to cover for the event. Consider everything you need for logistics, finding a venue, cover catering, event activities and contest and entertainment. See what presenters and personalities you need and contact them.
Find out and plan everything you should do to make your event happen. This is the essential step for which you will need a printable calendar. Mark the days you will go to meetings, or sign contracts, event the days you will use to further organize your event. Keep the printable calendar up-to-date to ease your work.
Find Partners
Partners and sponsors help you by providing either tools or products for the event, or an amount for your event. Scan the market, make list of suitable sponsors and partners and start contacting them.
Remember that you also need to offer. Think about publicity opportunities for your partners and sponsors and present them accordingly.
Develop a Publicity Plan
Advertising and PR help your message reach your public. Once you start your marketing and advertising initiatives, you should figure the best channels to send the message through. Make sure your advertising plan is suitable for July, which is the middle of summer. You should consider:
Online: Social media, email, videos, maps apps, websites, calendar.
Offline: Posters, promotional merchandise, printed programs, flyers, letters, contests.
Registration process: Ticket purchase, sign-up, payment, attendance confirmations.
Volunteering: You might need volunteers for your event. Think of a way to attract them to help you.
Evaluate Your Event
There are aspects to consider when finding out ways to measure the results of your event. Make sure you find the most suitable ones to later see if your event is successful. You can even think of requesting feedback from the participants. Also, set a date for the event evaluation in your printable calendar.
The last step also requires attention to potential risks regarding unforeseeable situations. Also, you will need to finally check that everything is in place one day before the event.
Wrapping Up
Your event could be successful if you pay attention to the organization process and its every detail. Carefully organize your event and plan each step of the way. Keep your printable calendar at hand and tick every solved task.
Measure the results of your event and, if it's successful, you can consider making an additional edition the following year or months.
Featured Image Source.