Is NOX Better Than Bluestacks?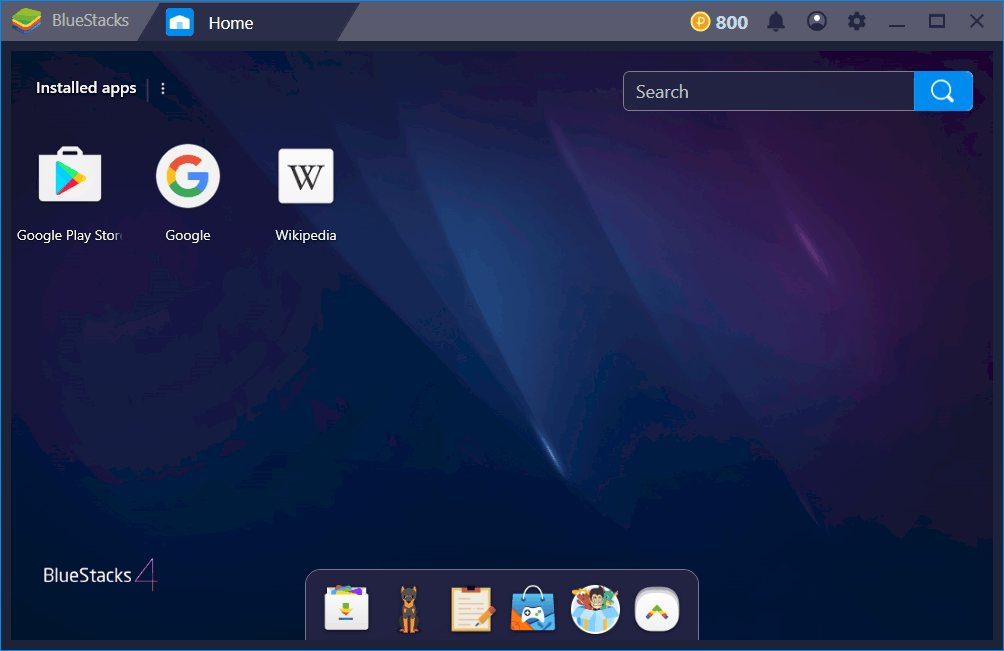 Android games are a popular source of entertainment for gamers in this day and age.
There are so many options to choose from that people try to play these games on their PCs as well.
But is it really possible to play Android games on a PC? You might already know that it is possible with the help of Android emulators. Now there are many android emulators available with you. Some of the most popular ones out of them are NOX Player & Bluestacks. Here's where the real trouble begins.
You don't want two emulators on your PC. Since both are supposed to serve the same purpose, you would ideally look for one of them. But which one should it be? Which one is a better android emulator? Let us check it out with the help of some major points:
User Interface
One of the ways that we can try to judge these applications is to talk about the user interface of each one of them and draw a conclusive line. Let us talk about Bluestacks first up. As far as running the application in an instant is concerned, Bluestacks does its job in a great manner as you can start running your favourite game instantly. But the number of controls required for an Android game night be limited.
Now when we talk about the user interface of Nox, you can handle the Android games better with its help. There are more controls available which makes the gaming experience so much better. Isn't that what you would want anyway? NoxPlayer definitely has an edge over Bluestacks in terms of user interface and the controls which makes the gaming experience smoother.
Performance
There's no doubt in the fact that the performance of both these applications is super amazing. It's also the reason why people prefer either of the Android emulators to play their favourite Android games on PC. When you use Bluestacks, you have an FPS mode. This mode allows you to run a particular game at a faster rate. NoxPlayer has worked brilliantly around the issue of performance as well. There are optimizations done in NoxPlayer which allows the user to increase the speed of their favourite games. Sometimes, some heavy applications can take much time to load so you would need your emulator to provide a better performance.
The only difference maker is the fact that Bluestacks doesn't work so well if you're using an older operating system on your PC. But NoxPlayer is going to work just about fine in all the cases.
Features
Both the applications are stacked with some amazing features. If we talk about Bluestacks, you cannot deny that it has an impressive list of features. The biggest feature is that it can provide you with FPS mode. This mode is needed to be used so that you can ensure the best performance playing your favourite game. MOBA and shooting mode would add a lot of value to a particular genre of games. It has tried to be versatile and work in all sorts of genres.
NoxPlayer might not have as many features to provide as Bluestacks. But the number of features that it provides are second to none. You can just check the difference in its controls with that of Bluestacks. One of the unique features coming from NoxPlayer is its Multi-Instance feature. This feature allows you to run multiple versions of the same game simultaneously. But overall, Bluestacks takes the case in the variety of features.
FAQs
Q1: Are these emulators free to use?
Yes, you don't have to pay in order to download and install either of these Android emulators to your PC.
Q2: Do I have to do something before downloading and installing NoxPlayer or Bluestacks?
No, you don't have to prepare for anything. These applications are very safe to use so you just have to enter the official website of these emulators and download the software. The Installation process would write itself.
Q3: Can I play Android games on my PC?
With the help of NoxPlayer or Bluestacks, you can play Android games on your PC safely and free of cost.
If we draw a conclusion after analysing both the Android emulators, it is safe to say that NoxPlayer is a better emulator than Bluestacks. If you're looking for a wider range of features, you can go for the latter. But if the performance and use of the interface matters more than anything else, there's no doubt that NoxPlayer would fit the purpose better!