How to Improve Decision Making and Collaboration in the Retail Industry ?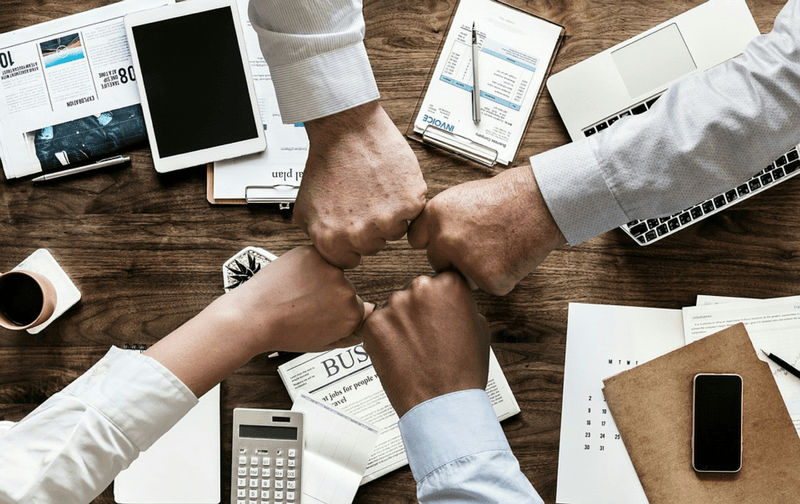 The retail industry is geared towards a more personal experience when shopping.
As a company, you strive to provide your customers with a unique experience by providing them a product that is more than just picking it out from the shelves and taking it home.
As you know, creating an experience takes a dedicated team to produce such a product and experience, from its design, creation, supply chain, to the store, and finally to the consumer's hands.
That is why it is essential to use the latest techniques to improve decision making and collaboration, primarily if your business lies in the retail industry.
Today, you will learn how your company can grow in decision making and collaboration to provide personalized quality products to your customers.
Hire Quality People
Hiring employees is often where many successful companies, retail or otherwise, use the quality over quantity approach. You may wonder what hiring quality people means.
Does it mean people with degrees?
Does it mean hiring people with specialized skillset?
Does it mean finding people with extensive experience?
Hiring quality people means finding and recruiting talent that is the right fit for your company and its culture. It means hiring people who will not only fill a position in the company but will also excel and thrive in it for the company to succeed. It also doesn't necessarily mean that they have to have degrees, specialized skills, or extensive experience. It's about finding the right match.
To find quality employees, you must first create a talent strategy. The strategy involves finding out what the company needs out of its employees (outside of just coming to work every day and on time). It encompasses looking at your company's goals and how the people you will hire can help in achieving those goals.
Once you find the right talent for your company, you will find that decision making and collaboration will become more engaging and productive. This means improvements in the overall culture of your company, which also means quality employees equals quality products.
Don't Overwork Your Team
Now that you've found top talent that matches your company's culture let's discus burnout. While quality over quantity is vital in the retail industry, you wouldn't want to overload your elite team of top talents because they have a wide range of responsibilities to take care of every single day.
Burnout happens more often than not, even with employees who love what they do. If your talent is bombarded with other things that prevent them from focusing on the overall success of your company's goals, it would be as if you did not hire anyone in the first place, which impedes company growth and success. Instead, find a balance.
For instance, you may be able to distribute tasks among multiple employees so that one employee does not have too many things to do by themselves.
A collective and collaborative approach is ideal and will likely lead to a happier employee, which means better performance and productivity. Ultimately, this translates to offering quality products to your customers, because content and energized employees are creating them.
Use Retail PLM Software
PLM (Product Lifecycle Management) is the process of managing a product's lifecycle. This end-to-end management process begins with the product's inception. It, then, includes its design, manufacturing, delivery, to being purchased by the customer at the retail store. A retail PLM software is a program used by retail companies to create innovative products and improve product quality. Retail PLM software, such as those provided by Centric Software, offers retail companies an avenue to get closer to its customers with product personalization.
PLM software can build a foundation for customer intimacy and make improvements in customer satisfaction. It can also help retail businesses boost product innovation, increase product introduction success, and speed time to market. This allows you to make improvements in decision making and collaboration with the help of this modern innovative technology.
Final Thought
These are only to mention a few ways to help make improvements in decision making and collaboration to provide your customers with personalized quality products. Remember, find and recruit quality employees, prevent and alleviate burnout among your employees, and use technology like retail PLM software to accomplish your company's goals for success.