How To Select The Best Document Scanner For Your Startup?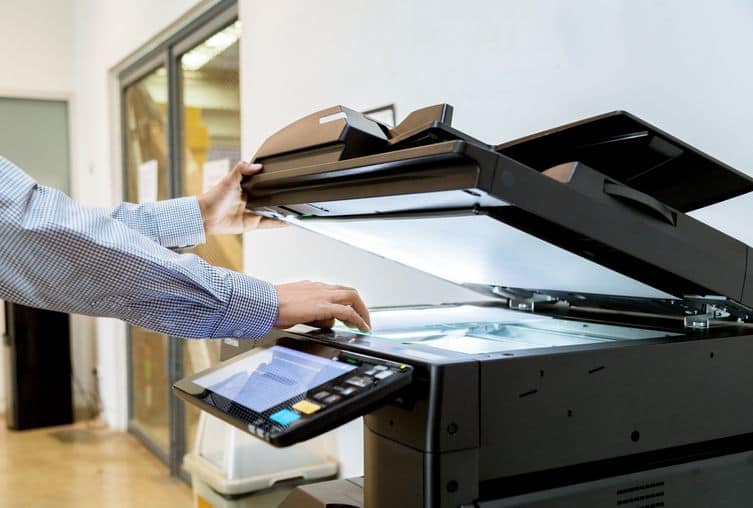 Document scanners refer to those devices that convert physical documents into digital information or soft copy photos.
These are used equally for small businesses and big enterprises alike.
Hence for your startup, you may be on the hunt for the best document scanner.
It may seem like a straightforward task to look for a document scanner.
However, there are so many different brands, types, and features to assess. If you don't know what you're looking for in a document scanner, you'll wind up overwhelmed with the possibilities. Hence, read more to know how to select a scanner for your startup.
Choose From The Main Two Types
There are generally two main types of scanners you're going to come across in the market: portable, and desktop. Each has its respective pros and cons, and it's best to consider its function and your personal preference. That way, you can choose the one which you think will be the best for your business needs.
The two main types of scanners are:
Portable: As its name implies, these are smaller and relatively cheaper than the usual desktop scanners. These are also easy to transport, just in case you plan to move offices for your startup business. However, its downside can include a poorer image resolution than desktop scanners and it might not be ideal for scanning large quantities of documents.
Desktop: You can easily simplify and streamline workflows with desktop scanners as they're stationary. Because they're bigger, this type of scanner is best for your startup if you know you're going to be scanning numerous documents quite frequently.
Pick What You Can Afford
Of course, budgetary constraint is one of the numerous non-negotiable factors. You have to select one that you can afford as most startups are working with a minimal budget.
Don't feel compelled to buy a document scanner that's way out of the budget you can afford. As your business starts to grow, you can always buy a new one that also accommodates your bigger printing needs.
However, even when you may be pinching pennies, don't cheat yourself of the quality. Be sure to balance out the price and the quality, so you're still getting the best of what you can afford.
Determine Based On The Documents You're Going To Scan
Now you'll have to choose according to the type of startup business you have. This means being able to choose the type of scanner that meets the scanning needs you have for your business.
For instance, if you only need to scan receipts and other simple documents, a simple scanner cheaper could suffice. However, if you're in the photograph or printing business and you need to deal with clear documents, then don't skip on the quality. This is when you'll need to have top-quality scanners.
Ask About The Scanning Speed
The digital age that businesses are moving in today is characterized by one thing: the need or demand for speed. Certainly, no one would be patient enough to wait for a very long time, when you can find scanners that can print fast.
So, when you're shopping for a scanner, make it a point to ask about the scanning speed. The faster, the better. That way, your startup can have a good advantage with its operations, where efficiency is guaranteed.
Assess The Needed Document Size
The document size you're frequently scanning must be proportional to the size of your scanner.
For instance, if you only work with small receipts and the standard short bond paper size, then you're fine with a small portable scanner. However, if you're regularly printing and scanning A4 and Legal-sized documents, then a desktop scanner that allows such is a must.
Double Check The Features You Need
Every document scanner has its respective set of features that serve as its unique selling point. It's therefore up to you to go through each of the features the scanner you intend to buy may have.
Some scanners can even share scanned files via Bluetooth. Remember that you may not necessarily have these features and you shouldn't pay extra for attributes you won't even use.
Conclusion
When you're still in the startup phase of your business, you'll want to be as practical as possible with your choice of equipment. Not only does it have to be of good quality, but it also has to deliver your intended results. Among the basic equipment, you'll need to have a scanner.
It's much needed today as a lot of things are getting digitalized. As you shop for one, remember the tips and tricks you've learned above. By doing so, you'll be bringing home no less than the best.