5 Gadgets To Help A Student Study Better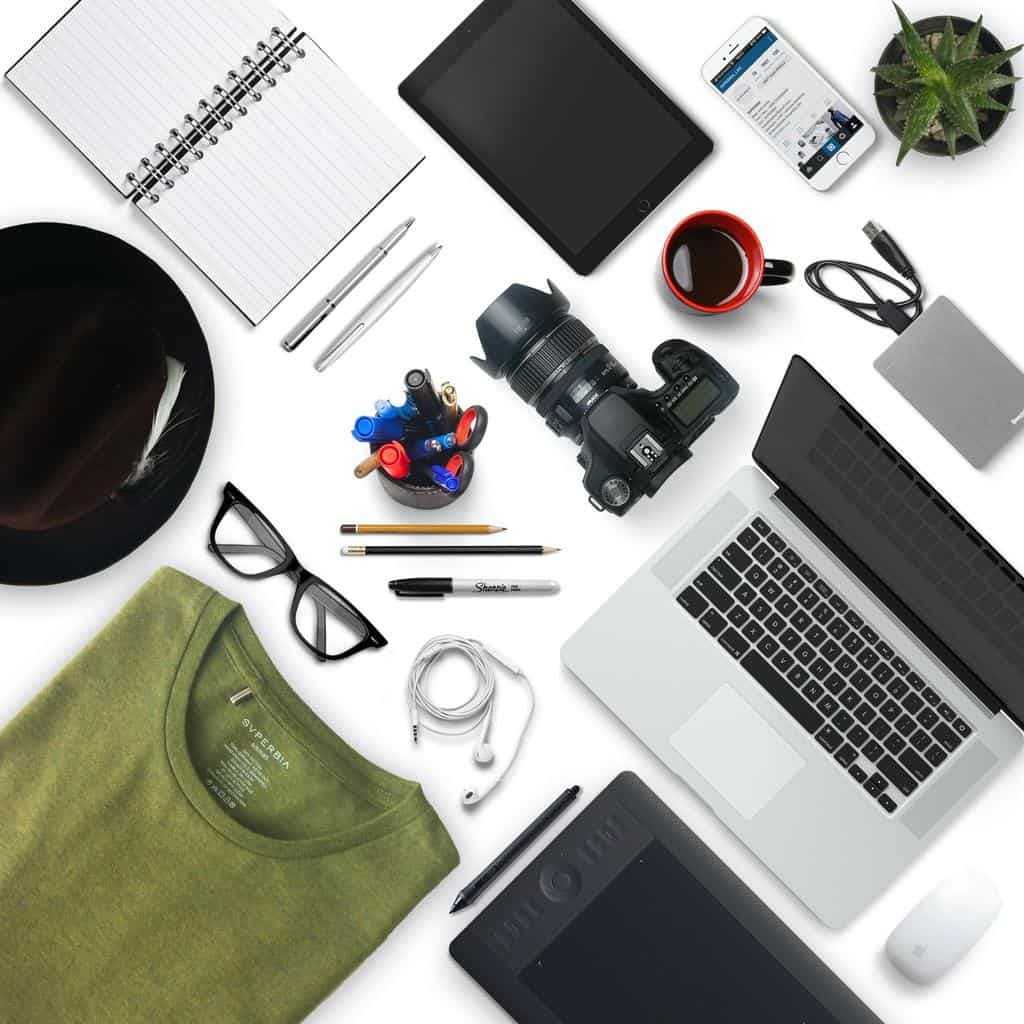 A popular myth says that due to the proliferation of gadgets, modern students study worse and grow up illiterate. Scientific evidence and practical experience show that this is not the case. The integration of digital technologies into the educational process helps to increase the effectiveness of education.
Without technical gadgets, online learning will not be possible, especially during a pandemic. If you want to experience the wonders of modern technology, your best bet is to look for something that fits your lifestyle and makes your life easier. Still not sure which tech gadget you should buy? We've listed the best devices for students to improve learning.
Smart Watches and Fitness Bracelets
Being a successful student is not only about spending time on intensive study, preparation for tests, or olympiads. Each of you should be active and fill your life with impressions, new insights, which you can then write in an essay. Therefore, your student life should include a lot of physical activity and creativity. Smartwatches and fitness bracelets will be a great helper in balancing study and physical activity.
For example, such gadgets tell you when you need to devote time to running, walking – if you do not have time for this, you can always use the essay writing service and improve your physical condition. Gadgets also help keep track of sleep duration – this is an essential aspect of the study. Some devices are designed specifically for students – they motivate you to complete tasks, thanks to a system of awards and badges to achieve specific goals.
To keep your brain working quickly and efficiently, you need to monitor your water balance. By installing an app on your smartwatch that reminds you to drink a glass of water, you can improve your brain state and quickly memorize information.
E-books
All textbooks or works on literature can be placed in one device and go to an educational institution without a large bag.
An e-reader is a device belonging to a group of highly specialized tablet computers that allows you to read, view, edit and store documents. The e-reader differs from a regular tablet by longer battery life and a special screen using E-link technology. The screen of an e-book does not light itself, and it looks like a regular sheet of paper, so you cannot read such a book in the dark and an ordinary paper one.
Many modern e-books are equipped with touch screens, which makes such devices even more convenient.
The e-book allows the reader to customize the text display parameters to his liking: choose a typeface, increase or decrease the text. This is very convenient for students with vision problems. You can increase the font size and not have to worry about parsing small letters. The student receives information in a form convenient for him.
Monoblock
Reports, presentations, and other electronic assignments burst into the life of the student during the study. Theoretically, they can be done from mobile devices, but this is not convenient and takes a lot of time. Therefore, the monoblock will be irreplaceable for assistants in the performance of presentations and reports.
Students who are accustomed to consuming information from the screen will be comfortable working with a large monitor, in which there is nothing extra.
A monoblock is a computer assembled in one case with a monitor. Nowadays, when large flat LCD panels are used, the all-in-one looks like a monitor, except that it is thicker and has more controls. A close analog of a candy bar is a monitor, to the back of which a nettop is attached.
The main advantage of the monoblock is that in terms of size, layout, and weight, it does not differ much from a conventional LCD monitor, but at the same time, it is a completely full-fledged computer. By purchasing a candy bar, a student, first of all, saves a lot in the space occupied by the system.
The monoblock completely lacks a system unit, and it does not need to allocate space on the table for it. The all-in-one is easy to move and relatively easy to carry from classroom to classroom. There are no connecting wires at all, most models have a wireless keyboard and mouse, and the built-in acoustics are quite capable of playing films or presentations.
PowerBank
Whatever the device, it can run out of battery at the most inopportune moment. PowerBank saves from such situations – you can even charge laptops from some of them. The power bank is a portable external battery that allows you to charge your gadgets without using an outlet.
This device does not require special training in the use or huge physical labor costs to carry and does not take up much space in the bag. On the contrary, it is quite durable. For PowerBank to work for a long time, it is also necessary to recharge it in time and monitor the integrity of the cable through which life-giving energy enters the phone.
If you only charge your phone, PowerBank with a capacity of up to 10,000 mAh will be enough for you. Devices for maintaining a tablet computer or laptop have a capacity of up to 50,000 mAh. As the capacity increases, the weight and dimensions of the battery increase.
Indisputable Headphones
In connection with modern conditions, students were forced to find themselves in a new reality: now, a tablet or laptop is replacing entire educational institutions. Online lectures and seminars can be listened to anywhere globally – at home, in a cafe, or on the street. True, often this cannot be done without headphones – either loud sounds from a laptop will disturb others, or others themselves will not allow students to concentrate on the material. Therefore, in the current environment, it is essential to have good, high-quality headphones.
Your best bet is to buy wireless headphones. You can connect wireless headphones to devices via Bluetooth and using a module installed in the USB port. In some headphones, the range reaches 30 meters, and there is support for connecting two devices at once and filtering unwanted noise.
Studying is never easy, whether you're in high school, college or university. But with the help of new technology and gadgets, you can always make this process a little easier and more enjoyable, and most importantly, more effective for yourself.