The Benefits Of Web Development Services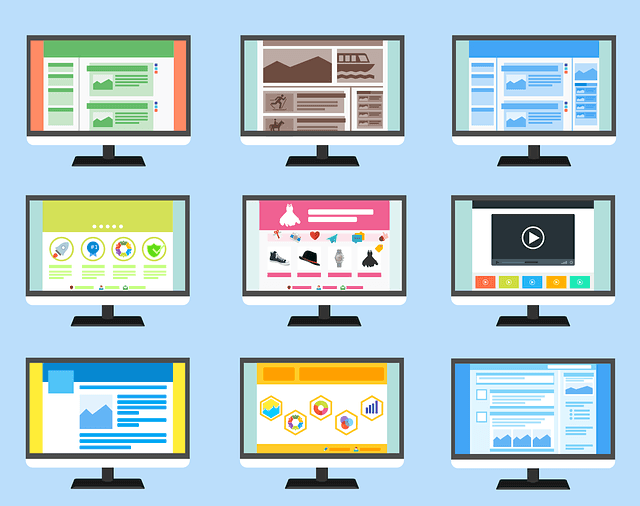 The whole world is going digital.
Whether it is a clothing brand or a bank, most organisations and businesses now have their presence on a digital platform.
Having a presence on the Internet can help your business expand exponentially. Most people have hectic and busy lives. They don't get the time to visit stores to make purchases and often don't even get the time to go to the bank for transactions.
Having an online business base can make transactions and shopping easier for the general public. If you haven't already got an online presence for your business, it's about time you got one. Being online and having a web page can be extremely beneficial. Let's now discuss the various benefits of web development services:
Larger Customer Base And Reach
Why limit your business to a specific location when you can have a much larger reach and customer base? Having a website or a shopping portal allows more people to purchase your products and have access to your brand. You can actually let customers from across your country and even from across the globe make purchases of the products that you sell through online shopping. Not only will an online presence increase your sales but it will also make your brand more popular and famous amongst prospective customers.
Quick, Hassle-Free And Immediate Payments
Another reason why having a web presence and an online shopping portal can be beneficial is because of the quick and hassle-free payments that you will receive. You no longer need to chase customers who purchase goods on credit to make their payments. With online shopping, your customers will have to make payments immediately through net banking or credit/debit card. You won't have to deal with any bad debts and will get the money within minutes of your customers checking out of their shopping carts. This can only be done with the help of web development services.
Opportunities To Interact With Customers The World Over
Having an online business presence gives you the opportunity to interact with customers from all across the globe. It doesn't matter if you don't have a store or staff in a specific city. With your online presence, you can chat with customers on your chat app and understand their needs and requirements. If they require the goods to be manufactured in a way that's more specific for their location, they will be able to convey that to you and you will be able to provide more customer-specific goods and services.
Less Store Costs And Overheads
Having a physical global presence can prove to be an extremely costly affair. You need to pay for store costs, staff salaries and other expenses.
However, being online and offering your goods and services globally through a web page can reduce your store costs and overheads but at the same time give your business the exposure that it needs. You won't need to have actual stores or dealers in different parts of the world. You can have a single web page that offers all the good and services, making it cost friendly and easier for you to conduct your business.
Advertising Costs Are Reduced To A Great Extent
Being present online requires less advertising in other forms of media. Most people today run searches for the products that they wish to buy and buy them off the Internet.
If you have a website, a prospective customer will find your page within minutes of searching for a specific service or product. On the other hand, business that don't have an online presence will have to advertise through magazines and billboards and newspapers and television. Advertising can cause a major dent in the savings of any business. Going online can limit your advertising requirements and costs.
Provides Proper Information To Customers And Clients
Being online can help you provide proper information about product upgrades, newly introduced products and more to your customers and clients. Each time you have new products to offer all you need to do is update your website with the latest information about these items. Your customers will be able to read through the features and specifications of these products and will be able to take well-informed decisions before they make purchases. The web presence can play an important role for information and data sharing with customers.
No More Store Timings!
Customers often end up visiting a store just when it's closing time and the storekeepers often have to turn away such customers. This is turn results in lost sales. However, by going online with your business, you no longer need to turn away customers. They can shop from the comfort of their homes and at a time that is suitable to them. Online shopping portals don't have store hours that cause inconvenience to customers with hectic schedules. Getting online with your business has now become the need of the hour.
Convert Customers To Clients
A customer is a person who makes a one-time purchase while a client is someone who regularly purchases products from you. By going online you're giving one-time customers the opportunity to become permanent clients. Online shopping becomes extremely easy for people who have tight schedules and individuals who cannot make it to stores while they are still open.
By going online you're allowing customers to shop as and when they want and are tempting them to come back for future and repeat purchases. This way you will transform a customer into a client and increase your business and sales.
There you have it, the many benefits of developing a website for your business. The world is changing and if you want your business to grow, you need to change your ways of conducting business too. Keep up with modern trends and times and offer customers what they really need.
Get your very own website or if you already have one make sure that it is regularly updated. You will be pleasantly surprised with the increased business and sales you will see when you get Internet presence for your business.