A Guide to Choosing the Best Battery for Inverter
We are more reliant on electricity than ever before, and this reliance is only expected to grow as technology advances. With such high demand for electricity, the only conceivable outcome is frequent power outages.
But it's important to remember that an inverter is only as good as its battery, and important to opt for the best battery for inverter to make sure you're using your inverter to the best of its efficiency. Power outages can be extremely inconvenient for many people because they disrupt daily activities. That's why most homeowners are looking for a high-quality inverter with batteries to help them deal with power outages.
Let's look at a few factors to keep in mind while choosing the best battery for inverter.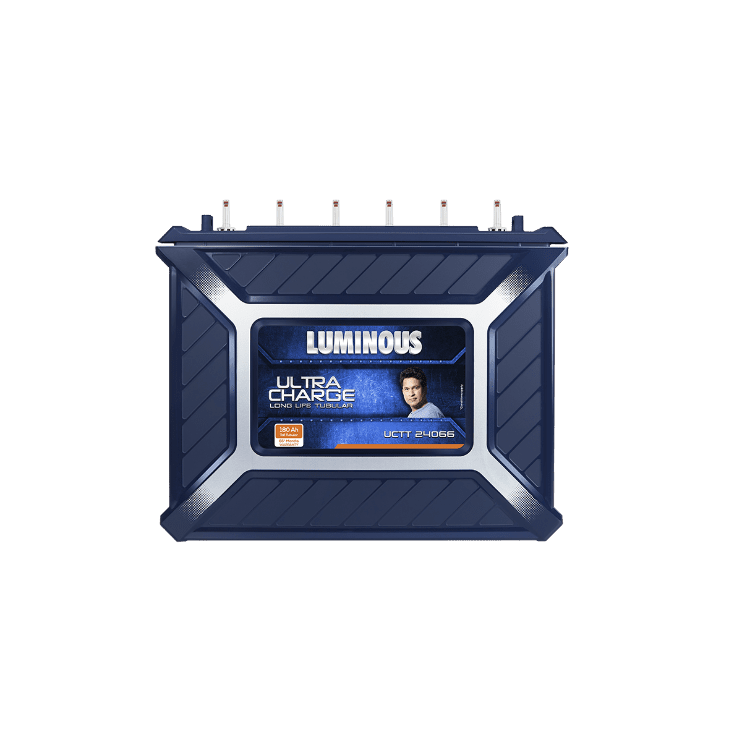 Image Courtesy: Luminous
Considerations When Looking for the Best Battery for Inverter
With so many options available today, selecting the best battery for inverter that meets your needs can be a difficult task. So, here are some of the features you should look for in an inverter battery before purchasing one: –
# 1 High Efficiency 
Efficiency is the most important feature to consider when looking for the best battery for inverters. The best inverter battery should be highly efficient. It will ensure greater energy savings as well as more efficient power output. To ensure high efficiency, purchasing batteries from a reputable brand like Luminous is best.
# 2 Power Required 
The sum of all the devices that you want to run during power outages is referred to as the power requirement. Fans, computers, and light bulbs are examples of such appliances. Your power requirements should be met by your inverter, and make sure of this, it's important to get your hands on a suitable battery. To calculate your power requirements, you can also use Luminous' load calculator.
# 3 Durability
Durability is another important factor to consider when choosing the best battery for inverter. The best inverter battery has a long lifespan and will provide dependable and stable power backup for many years.
# 4 Extended Warranty 
Purchasing an inverter battery from a reputable brand can provide you with a longer warranty period. With an extended warranty, you can continue to use the product without incurring additional costs.
So, before purchasing an inverter battery, make sure to check the warranty. Compare different companies to determine which inverter battery best meets your needs.
# 5 Cost Effectiveness
The price of an inverter battery should be proportional to its performance. There are many excellent brands like Luminous that offer some of the best battery for inverters without burning a hole in your pocket.
# 6 Safety 
There is no denying that when shopping for the battery for your inverter, safety should be a top priority. If a battery performs well at higher temperatures, it is considered safe. The best inverter battery performs admirably in all temperatures.
Closing Words
So, these are some pointers to help you make the best decision when purchasing the best battery for inverters. Although the price of an inverter battery is an important consideration, make sure that you do not overlook any of the features discussed in this article. A perfect battery will provide the best service and protect your appliances.
Consider brands like Luminous if you're looking to buy an inverter battery. They are a well-known brand that provides a wide range of high-quality products at reasonable prices. You can look into their inverters and batteries for unrivalled performance.