How Has Technology Made Shipping Easier for Companies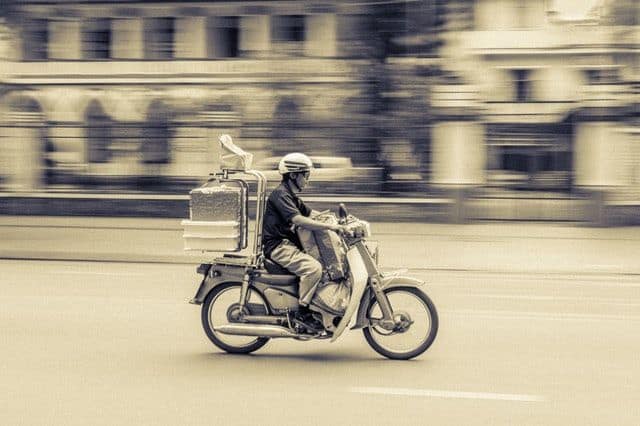 Technology has helped to improve almost every aspect of our lives. In business, it's proven especially useful at cutting costs, boosting customer service and enabling companies to easily expand on a global scale. Advancements in technology have led to a wide range of improvements in business, particularly within the shipping industry.
Here, we'll take a look at how technology has made shipping easier for companies.
Finding and booking couriers online
One of the key ways technology has helped to aid businesses with delivery, is through online booking services. All major couriers like TNT enable businesses to book deliveries online. This has really sped up the delivery process, freeing up a lot of time that businesses can now spend on other aspects of the company.
It's also easier to find couriers which best fit their needs. As well as standard services, some couriers also offer more specialised services such as bulk parcel deliveries. These would be much more difficult to find offline.
Of course, technology does have its drawbacks. While it may have made it easier to book online, there is a risk that hackers could get hold of your financial details. In the summer of 2017, it was reported a hacking group was targeting the shipping industry, stealing both business and customer data. This is thankfully rare, but it does mean you should look into booking with a reliable, well-known courier which has advanced security measures in place.
The introduction of tracking services
Another major benefit technology has delivered in the shipping industry is tracking. Businesses are now able to book a tracking service, showing them exactly where their parcels are at any given time. This really helps to reduce the likelihood of parcels getting lost, as well as reducing the risk of fraudulent cases being brought against them.
More affordable prices
Finally, technology has not only made it easier for businesses to book shipping services, but it's also made it cheaper. Due to advanced competition within the industry and the ability to compare different couriers online, shipping companies have been forced to ensure they're offering low, competitive prices.
The above is just some of the ways technology has made shipping easier for businesses. As it continues to progress, it's likely the process will become even more streamlined in the future. The rate at which technology has improved has made it easy to overlook the benefits it's delivered, especially in terms of delivery.