Benefits of IT Outstaffing for FinTech Startups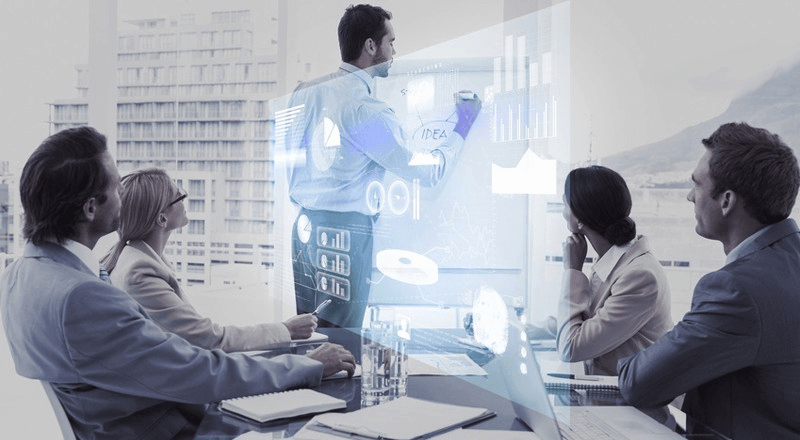 The Payments Service Directive 2 (PSD2) adopted by the European Union effective from 13 January 2018 marked a paradigm shift in the way the financial services market has grown. Back to back with regulatory changes, we're seeing FinTech startups improving accessibility, delivering faster services, becoming more secure, scaling their coverage, and rapidly expanding their client base. And a significant factor in helping businesses to grow exponentially in 2018 was IT outstaffing.
Through outstaffing, you're directly handling a dedicated team of IT specialists that help you conceive and complete projects even as you exercise administrative control and hands-on responsibility for the creative development process. Outstaffing is delivering multiple benefits to growing FinTech startups – you're saving time and money, improving staff flexibility, gaining momentum through technological innovation, you enjoy better control over your resources, and you're tapping the best and brightest talent available in the market at an affordable cost.
7 Ways Outstaffing Is Benefiting Global FinTech Startups on a Growing Trajectory
1. Outstaffing Dedicated Software Development Teams Help in Achieving Complicated Tasks for FinTech Companies
FinTech startups are no longer prisoners of their geography and are now in the enviable position of accessing a global talent pool, discovering developers that suit their requirements. By outstaffing with help from software development service providers, you're accessing better-qualified developers with rich experience and distinct skill sets in an affordable way. It's a dream come true when IT managers in startups communicate their needs to developers directly through JIRA or Slack, fixing IT issues in real-time within mutually agreed timeframes.
2. Outstaffing Dedicated Developers Help Put a Lid on Uncontrollable Expenses
The outstaffing employment model helps you access developers just like they were part of the in-house team. With the necessary IT infrastructure already in place, outstaffing helps you discover talent that is competitively cheaper than local salaried personnel, and you are free of burgeoning long-term employee expenses and statutory payments.
Besides, you are no longer troubled by the fact that higher architectural level developers may not be readily available in your locality. Moreover, hiring and firing local teams of software professionals once project requirements are completed can severely damage your reputation.
3. IT Outstaffing Scores Over Freelancing as the Vendors Control the Hiring Process
Unlike freelancing where you largely control and determine the skills, qualifications, and experience of the staff hired by you, outstaffing is a painless procedure where the vendor assumes the responsibility of placing the best talent pool at your disposal. The vendor will be anxious to deliver the best candidates in the hope of establishing a long-term relationship with your company.
You're not entirely abrogating your hiring responsibility. You still have a say in selecting suitable candidates from the candidate CVs in the vendor's talent pool, conduct interviews, assess portfolios, and take the final call on who works for you and on which terms. It's just that the outstaffing vendor does all the heavy lifting and logistical support that defines the contract.
4. IT Outstaffing Helps You Pick and Choose the Team of Developers That Delivers Results
In freelancing, there's the issue of being saddled with unproductive workers who need to be disassociated, and that could potentially create an endless cycle of repeated hiring and layoffs.
Aleksandrs Malins & Igor Astapchik, co-founders of IT outstaffing company FortySeven, opine that with a fixed cost contract involving dedicated developers, startups receive a much needed boost in gaining control over the hiring process and in influencing the results. It's in the interests of the vendor to ensure that a startup selects the best talent to secure the sanctity of long-term relationships.
IT Outstaffing gives you a more responsive hiring process that enables you to quickly scale the dedicated developer team either upward or downward depending on your changing needs. The incrementally higher provider's cost is more than compensated by the hassles your in-house experts avoid in hiring freelancers.
5. Compared to Freelancing, IT Outstaffing Is a More Efficient Way of Transitioning Technological Change
The knowledge and skill profile that you build up in a project vanish the moment that you dissociate a freelancer, and you waste considerable time interviewing, screening, teaching, and onboarding new workers, repeating the learning curve endlessly and with unsatisfactory results.
Outstaffing nips these problems in the bud, preventing hiring issues from applying the brakes on your development.
Even if you upscale or downsize your dedicated team of developers, the vendor guarantees that you get faster replacements that are firmly grounded and invested in your development process. As new workers fill the landscape, the vendor ensures that outgoing members pass on their skillsets, experience, and knowledge of your workflow to new team members in such a manner that your technological transition doesn't miss a beat.
6. With IT Outstaffing, the Fact That You Have a Globally Distributed Workforce Doesn't Pose a Problem
It's a recipe for chaos if, for example, your chief developer is located in Buenos Aires, Argentina you have a project manager coordinating from Boston, Massachusetts, a QA team working in Osaka, Japan, and a handful of developers spread over Europe. Even if you outsource all team members from Upwork, you still face the daunting task of overcoming time zone variations and getting everybody to share the same page to ensure project continuity.
When you're outstaffing your development team through a vendor, you get single-point access to specialists under one roof, and the onus is on the vendor to ensure your requirements are satisfied 24/7/365. With outstaffing, team distribution is no longer a headache, and your mission-critical project does not go under life-support because some freelancer somewhere goes AWOL.
7. IT Outstaffing Offers Better Protection Against Cybersecurity Threats Than a Globally Distributed Worker Base
In the modern era, the power of your ideas, and the wealth of knowledge that sits on mountains of data mined over decades become your biggest strength and also your greatest weakness.
Intellectual property protection becomes a big concern when you have scores of freelancers accessing your systems from different countries. You have little control over the laws that bind workers of different nationalities. Moreover, these freelancers may work in environments that may not be safe enough to preempt cyber threats. A security breach is always within the bounds of possibility when you're freelancing.
The most effective solution to contain cybersecurity risk factors is to minimize the scope and quantum of the workers that have access to your data. When you hire a vendor to provide a dedicated team of developers, you immediately telescope risks to the vendor who assumes full responsibility for the data being handled.
When you are on the same page as your remote team, you are mutually committed to fulfilling cybersecurity protocols, and you fall in line by complying with the EU's General Data Protection Regulation (GDPR). It is possible to codify Data Processing Agreements (DPA), and implement Data Loss Prevention Systems (DLP systems) which restrict data access rights and clearly define and demarcate the responsibilities of the startup and the vendor.
The single vendor brings your operations under a single contract within one jurisdiction with reduced data exposure and containable cyber threats.
Giving You a Glimpse of the Power and Promise of Outstaffing, We Leave You With These Thought-Provoking Developments
In 2018, Google's contract workers outnumbered direct employees and were paid less than regular workers.
If Stewart Butterfield had not engaged UI expert Metalab to design and develop Slack from the base up, the world wouldn't have seen 8 million users communicating through this platform.
Microsoft engages a legion of contract workers governed by Statements of Work (SOWs) that clearly lay down guidelines on how individual projects are processed, delivered, and serviced. Naturally, such arrangements unburden regular employees of stressful and time-wasting managerial responsibilities.
Riding on an investment of $12,000, Chinese entrepreneur Jack Ma outsourced web design and development to a US company which led to the creation of Alibaba, the globe's most prominent online marketing platform.
GitHub is the online hosting platform for Git repositories boasting of a 31 million strong community of active developers sharing expertise in project development. To build and evolve a Gist backend, the fledgling startup outsourced work to Git expert Scott Chacon who went on to become GitHub's Chief information officer.
Conclusion
We are working in a business environment that launches zillions of software projects, but barely half cross the finishing line of success. We may see the greatest ideas and most game-changing software biting the dust, never rising to see daylight. You'd be fortunate to enjoy the silver lining provided by our staffing.
It goes without saying that the future of FinTech companies lies in outstaffing software development services. As startups work shoulder to shoulder with dedicated developer teams, business prospects become brighter, and startups emerge stronger as well-established, growth-oriented companies.
If the outstaffing team size and expenses appear daunting, there's no cause for worry. You are free to make a quiet beginning with a smaller team of one or two developers and upscale in tandem with the growth of your business.