How engaging your Instagram posts are will have a huge impact on where you stand when it comes to using your Instagram account for marketing and advertising. You need to find ways to boost your visibility, and getting new likes and followers will certainly help.
By using the right content and promoting it using hashtags, you will be able to reach your goal. At the same time, you can get free Instagram impressions to make your Instagram page more credible. Besides doing all this, you cannot afford to overlook the importance of using engaging content. Here is how you can make your Instagram page more engaging to the users.
Add Interesting Captions
Captions are of great importance in Instagram posts. A good attractive caption will grab the attention of the viewers and they will take some time for viewing it. The more time your viewers will take in reading your caption the more chances are for your posts to appear in their newsfeed as Instagram algorithm takes into consideration the time spent by the Instagram users on each post.
Instagram photos with caption are more illustrative and express the thoughts behind sharing the photo. A beautiful expression of thoughts and ideas behind the photo adds more volume to your Instagram post. You can narrate a short story behind the photo as well or share a memory associated with it in the caption.
The caption of your Instagram picture could be short or descriptive depending upon your choice and story behind the camera.
You can add a question in the caption or invite your followers to share their stories for making your Instagram post more engaging.
Adding a Call to Action link in you caption increases the chances of Instagram users to visit your profile and follow your account.
Post Photos of People
Post photos of people while using any social media platform including Instagram. Photos with faces get more reaction from the viewers than those without them. Uploading Instagram pictures of people rather than just product helps in increasing engagement with your post.
There are many options for posting photos of people on Instagram. You can upload your own photo or your team photo regardless of the theme of your account. You can also upload photos of your customers with your products along with their feedback. Uploading your product photos along with a model or an influencer featuring your product is a great marketing strategy too. Whichever option you chose it will grab the attention of the viewers and will increase engagement of your followers on your post.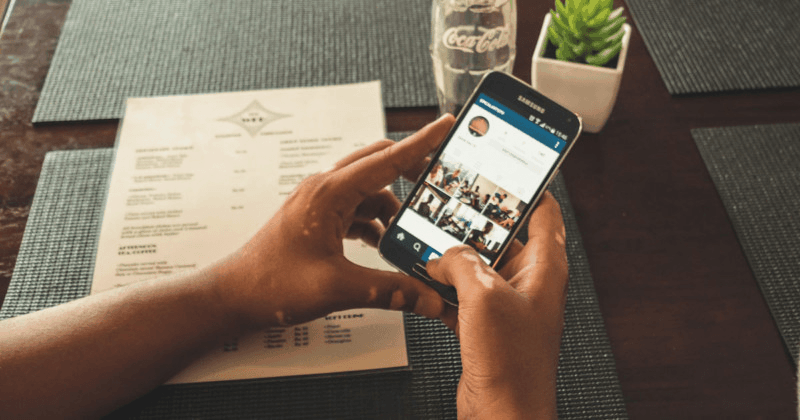 Promptly Reply to Comments
Posting an engaging content on Instagram is not enough, you have to keep your post engaging by replying to the comments as soon as possible. Replying promptly to your followers will help you in getting more engagement. Appreciate the feedback of people in comments and thank them for being there. You can also involve your viewers in further conversation on your post. The more frequent conversation will happen in your post the higher place it will acquire in the Instagram algorithm. The Instagram algorithm will consider your post worth viewing and will keep it on top of the newsfeed of other Instagram users.
You can also tag relevant Instagram accounts in your post to take the conversation a step ahead and involve more people in the conversation. For instance, if the post is related to your recent event you can tag sponsors, media partners, supporting team, and event planner. This will keep your post engaged and you won`t have to spend a lot of time answering all the queries.
Explore the Ideal Time for Posting
It's crucial to know the ideal time for posting your content on Instagram. The best time for uploading a new post is when the majority of your followers are active and are more likely to engage.
You can manually explore the correct time for posting on Instagram by maintaining a record sheet of different times of posting along with its outcome.
You can also take the assistance of Instagram tools like iconosquare for easier and hassle-free calculations.
The Instagram business profile has an option of Instagram insights which makes your task more convenient and precisely guide you about your targeted audience.